Lease this 2023 Nissan Rogue S (Model #22013: VIN 5N1BT3ABXPC690958) With $3,795.00 down at $199 for 24 months with approved credit . A $0.00 security deposit is required. Due at signing payment of $3994 includes first months payment of $199. Selling Price $30,790 Lessee responsible for maintenance, repairs, excessive wear and tear, and excess mileage over 10000 miles/year at the rate of $0.25/mile. Early lease termination fee may apply. All tax, title, government fees, bank fees, vehicle registration fees, $299 etching, and $799 dealer doc fee are additional. Total monthly payments are $4776 . Option to purchase vehicle at lease end is $22,169. Financing available through Nissan Motor Acceptance Corporation. Offer includes $500 college rebate, must qualify. Offers cannot be combined with any other advertised offer. Lease and loan quoting is a dynamic process so payments and terms are subject to change prior to contract execution by all parties. The payment quote above assumes that these taxes and fees will be paid at the time of sale by the customer in addition to the down payment amount stated. If these taxes and fees are not paid by customer at the time of sale, the quoted payment will be higher since these amounts will be included in the amount financed. Offer includes all available incentives, not all customers will qualify, see dealer for eligibility and residential restrictions may apply. In stock units only. Dealer installed accessories are extra.- Offer Expires: 12/1/2022

Lease this 2023 Nissan Altima SR (Model #13513: VIN 1N4BL4CV6PN301633) With $3,795. down at $199 for 36 months with approved credit . A $0.00 security deposit is required. Due at signing payment of $3994 includes first months payment of $199. Selling Price $29,920 Lessee responsible for maintenance, repairs, excessive wear and tear, and excess mileage over 10000 miles/year at the rate of $0.25/mile. Early lease termination fee may apply. All tax, title, government fees, bank fees, vehicle registration fees, $299 etching, and $799 dealer doc fee are additional. Total monthly payments are $7164 . Option to purchase vehicle at lease end is $20,994. Financing available through Nissan Motor Acceptance Corporation. Offer includes $500 college rebate, must qualify. Offers cannot be combined with any other advertised offer. Lease and loan quoting is a dynamic process so payments and terms are subject to change prior to contract execution by all parties. The payment quote above assumes that these taxes and fees will be paid at the time of sale by the customer in addition to the down payment amount stated. If these taxes and fees are not paid by customer at the time of sale, the quoted payment will be higher since these amounts will be included in the amount financed. Offer includes all available incentives, not all customers will qualify, see dealer for eligibility and residential restrictions may apply. In stock units only. Dealer installed accessories are extra.- Offer Expires: 12/1/2022

Lease this 2023 Nissan Pathfinder S (Model #25013, VIN 5N1DR3AC4PC207111) With $3,795 down at $319 for 36 months with approved credit . A $0.00 security deposit is required. Due at signing payment of $3,795 includes first months payment of $319. Selling Price $38,660 Lessee responsible for maintenance, repairs, excessive wear and tear, and excess mileage over 10000 miles/year at the rate of $0.25/mile. Early lease termination fee may apply. All tax, title, government fees, bank fees, vehicle registration fees, $299 etching, and $799 dealer doc fee are additional. Total monthly payments are $11,484. Option to purchase vehicle at lease end is $27,449. Financing available through Nissan Motor Acceptance Corporation. Offer includes $500 college rebate, must qualify. Offers cannot be combined with any other advertised offer. Lease and loan quoting is a dynamic process so payments and terms are subject to change prior to contract execution by all parties. The payment quote above assumes that these taxes and fees will be paid at the time of sale by the customer in addition to the down payment amount stated. If these taxes and fees are not paid by customer at the time of sale, the quoted payment will be higher since these amounts will be included in the amount financed. Offer includes all available incentives, not all customers will qualify, see dealer for eligibility and residential restrictions may apply. In stock units only. Dealer installed accessories are extra. - Offer Expires: 12/1/2022

Lease this 2022 Nissan Maxima SR (Model #16212): Stock: N508826 VIN: NC508826. With $3,999. down at $399 for 18 months with approved credit . A $0.00 security deposit is required. Due at signing payment of $4,398 includes first months payment of $399. Selling Price $44,830 Lessee responsible for maintenance, repairs, excessive wear and tear, and excess mileage over 10,000 miles/year at the rate of $0.25/mile. Early lease termination fee may apply. All tax, title, government fees, bank fees, vehicle registration fees, $299 etching, and $799 dealer doc fee are additional. Total monthly payments are $7,182 . Option to purchase vehicle at lease end is $38,105. Financing available through Nissan Motor Acceptance Corporation. Offer includes $500 college rebate, must qualify. Offers cannot be combined with any other advertised offer. Lease and loan quoting is a dynamic process so payments and terms are subject to change prior to contract execution by all parties. The payment quote above assumes that these taxes and fees will be paid at the time of sale by the customer in addition to the down payment amount stated. If these taxes and fees are not paid by customer at the time of sale, the quoted payment will be higher since these amounts will be included in the amount financed. Offer includes all available incentives, not all customers will qualify, see dealer for eligibility and residential restrictions may apply. In stock units only. Dealer installed accessories are extra.- Offer Expires: 12/1/2022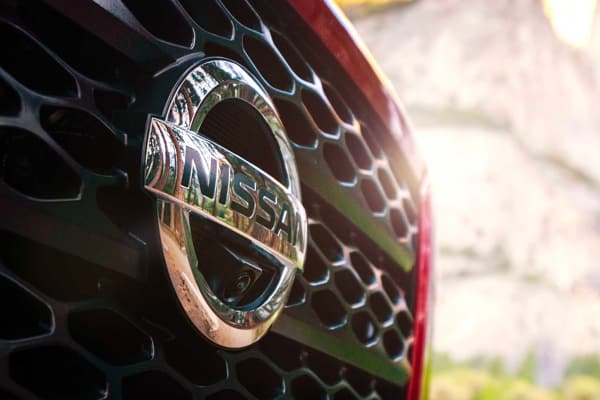 Get Approved
We'll work with you to get the car of your dreams, apply for financing now!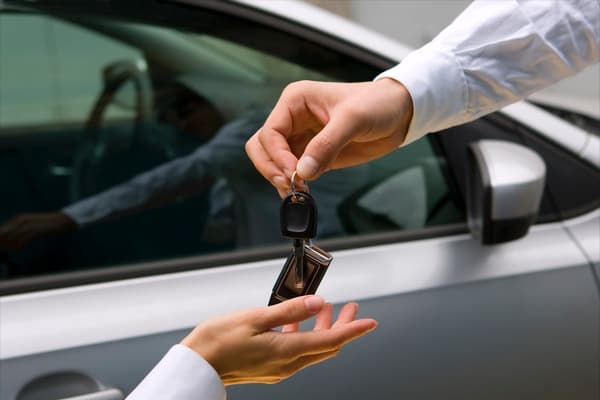 Sell Your Car
Looking to trade-in or simply sell your vehicle? Use our quick online appraisal tool to get an estimate.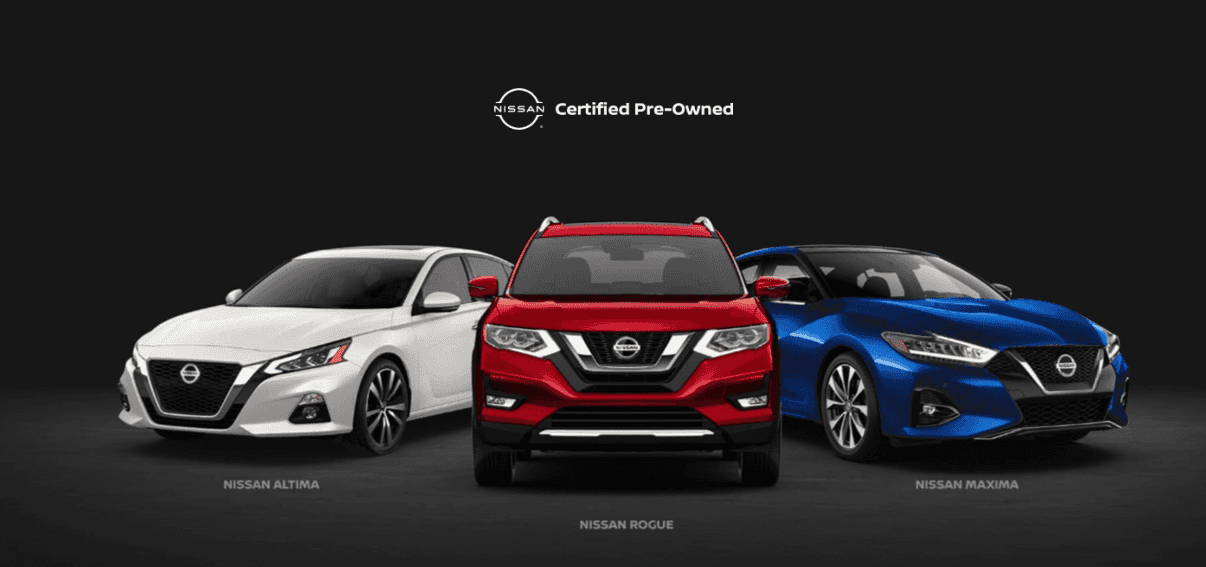 Nissan


Certified
Pre-Owned

Only Nissans that meet our high standards qualify for Certified Pre-Owned status. Benefits include a comprehensive inspection, clear title, warranty, roadside assistance and more.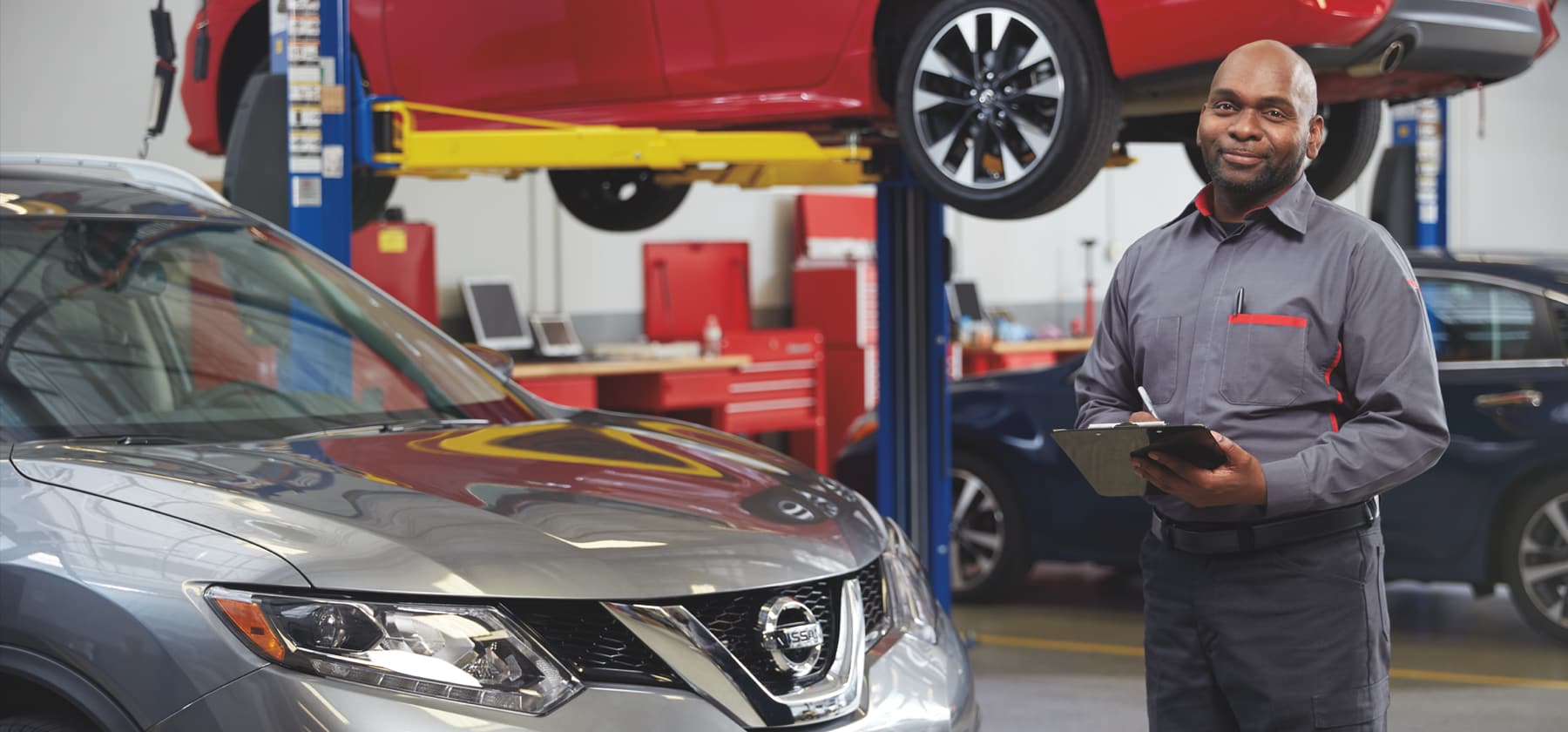 Route 23 Nissan


Services All Makes

Whether you have a vehicle that needs to be fixed or simply need to bring one in for routine maintenance, Route 23 Nissan's trained certified technicians are ready to help.
Our Recent

Reviews

It was my first car that I bought from a dealership and the experience was simply perfect. My sales Jonathan was very attentive and didn't fail to answer all the additional questions I had about the process. It went really smoothly and I drove the car back home that same day, thanks!

I recently bought a car from Route 23 Nissan with Karl and it was very easy and fast, I test drove the car and just finalised the deal that same day because I didn't want it to get snatched before I make a purchase myself and I didn't want to bother with the deposits. Thanks a lot for your help!

Great experience in purchasing a car. The car was completely ready for the purchase, detailed, inspected and very fairly priced, the salesperson was honest and direct, which is a very big bonus in this industry. Thank you for such a personal approach as well, we will return in the future for a new car!

Wonderful service from the very beginning till the very end. Thank you for helping us out with the car purchase and not pushing me staring into the purchase without clear understanding what I'm getting into. Highly recommend!

Came in for a MB CLS 550. Jonathan my salesperson was amazing! Answered all my questions and took his time with me! Very happy I was able to work with him! Also Jose the sales manager made it possible to get me where I need to be! You won't regret working with those two guys!! Thank you so much!

I bought a car for my wife here at Route 23 Nissan for our anniversary, a white Rover she was dreaming about and thank you guys for helping me make her dream come true! The car is perfect, thank you so much!

I had to get an oil change and the guys were so helpful

Mike did a great job from start to finish he really listened to my needs and helped us get the right car needed a pleasure to work with

We had a very good experience. Mo was our sales rep and Dave was our financial guy both were awesome.

I came in with a battery issue and it was taken care of by the service department with no problems.

Karl was a good sales person and helped us to get the truck of my dreams. Dave in the finance office was also very helpful to get the financing completed to our satisfaction. will recommend Route 23 Nissan to my friends and family

Very nice, got me in early and out in a short time. Very friendly and informative on work performed.

Came in late evening to lease a frontier pro 4x4 dealt with Jonathan the salesman and Dave the finance manager . And they made it the most simple lease transaction I have ever done! Thank your for the great service and great car! Will recommend all my family members and friends to this amazing team!

I had the pleasure buying a car from this location and Karl was the sales manager. Simply put, he is a gentleman and very customer centric. Couldn't have asked for a kinder individual to work with. I highly recommend working with Karl. Being 50 years old and focused on high end vehicles, the dance music in the showroom was a little bit too much for me personally, but hey, it must sell cars. Haha.

I needed a truck for a low price for leasing and found out about this dealership when I was searching for some local ones. Their rates are great and they also have the option to put a hold on the car for you to make sure to receive it first as soon as they have it. Thankfully, I had some time to wait and I received a call from the salesperson that I could pick up my car. Thanks a lot for your help!

I stopped in to look at a new Nissan Sentra. My salesperson Carlos showed me the car and then ran some numbers. Unfortunately, it didn't work out and he recommended that I test drive the Nissan Frontier which leases better than the Nissan Sentra. Carlos and the finance manager Dave were able to get me within my budget and drive home with a really nice truck! I would highly recommend Carlos in sales and Dave in finance for anyone looking to purchase a new or used vehicle.They were very professional and clearly care about their customers!!!

I just gor my new truck from here. The salesperson Carlos was nice and attentive. The prices are fair and negotiable. Thanks for your help.

Came in and had the opportunity to have Jonathan as my salesman . He gave me a great price on my vehicle! Definitely recommend to ask him and for Ray the General Sales Manager when you walk in! Won't be disappointed

I wanted to thank the entire team of Route 23 Nissan their manager Jon and my sales Joshua who assisted me with the purchase. Thank you for being open to negotiations and for a very good offer for my Honda. Highly recommend visiting this place if you need a new car!

Chris at the Service Desk was knowledgeable, courteous and very helpful throughout the day.

I went to Route 23 Nissan and met with Josh. The entire team was hands on, extremely helpful and genuine. John, Jose as well as the sales manager Ray were all key factors in me choosing my next lease. The team work and care they took in each step of the way was the reason I left that day with a new vehicle. They aren't "sales-y" nor are they pushy. They let me guide the decision and added insight and value to any questions or concerns I had. They were very reasonable with pricing and did their very best to work with my situation. I cannot recommend this team enough! Do yourself a favor and don't go anywhere else, these guys are true professionals.

Thanks Martin for the easy experience.

Service was exceptional so many helpers and best of all HONEST! Thank you Dave, Nikita, Josh!! Much love thank you so much for my Gwagon
Welcome to


Route 23 Nissan
New Nissans and Pre-Owned Vehicles
At Route 23 Nissan, we approach each customer's needs with a personalized experience to ensure a respectful and detailed experience. Our lot is stocked with all New Nissan cars & SUVs including the Murano, Rogue, Altima and Sentra. We also have a great selection of Quality Pre-Owned Vehicles from which to choose in stock as well. Our Nissan sales staff is experienced with new and used vehicles along with financing options and a wide variety of vehicle services. A visit to Route 23 Nissan in Butler, NJ will exceed your expectations of what the car buying process should be. Route 23 Nissan proudly serves drivers from Totowa, West Milford, Wayne, Newark, Oakland, and many other surrounding cities!
Quality Nissan Service and Repairs
Finding a dealership you can rely on is key to making sure your Nissan vehicle stays in perfect working order. The service experts at Route 23 Nissan in Butler, NJ are always ready to put your mind at ease and get you the very best vehicle service for your Nissan car, truck, or SUV. Our Service Center is a top-of-the-line facility with certified mechanics on site to tackle all of your Nissan service needs. You can Schedule Service Online right now to get started. Let the experts at Route 23 Nissan in Butler, NJ get your vehcle back on the road quickly and safely.
Our services include Oil & Filter Changes, Tire change & Rotation, Battery Replacement, Brake Service and Repair, Alignment & Suspension Services, Multi-Point Inspection, State Inspection, And more! Come see us today at our Nissan Dealership in Butler, NJ and keep your vehicle running with the rest of the pack for years to come!
Nissan Loans and Financing For Your Budget
Making sure you have the right financing options available could be that last hurdle to pass when buying a New or Pre-Owned vehicle. That's why at the Route 23 Nissan Finance Department in Butler, NJ, we have professional finance team members to help walk you through the loan application process to get you the very best options for your next vehicle loan. You can make sure your loan options are right for your lifestyle and budget so that you can get behind the wheel of the New or Pre-Owned vehicle at our New Jersey Nissan Dealership that you've been eyeing.
Start the process right now and Apply for Financing Online, or come see one of our finance experts at our Nissan Dealership in Butler, NJ to learn more about your options today. Don't forget to bring in your current vehicle to see what you can get in Trade-In Value.